Share Your video, Get Your Money Back!!
Show Your Nature  with Paid!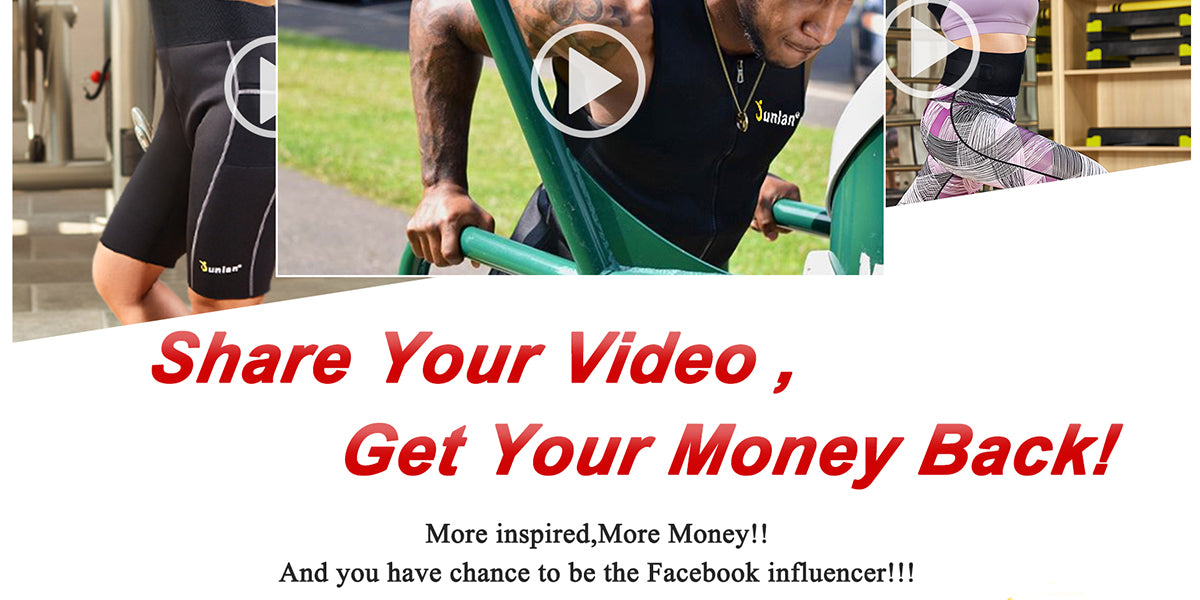 How to attend?  👏👏👏

Do not hesitate to join us saving money ,or get free product,we want you!
It is easy to attend~
Step 1: Place an Order In Our Website😊😊
Step 2: Make A Video About Junlan Product (No less than 2 mins),also you can refer to our Facebook customer video  👇👇👇        
 (https://www.facebook.com/junlansaunasuit/)
Step 3: Message Us Below including the link of the video you made, your order number and email address.
( Email : Service@junlan.us)
      We'll full refund!!
More inspired,More Money!!
Here are little video shooting requirements
1.The video must be clear and bright
2.You need to wear junlan products and show them well